Grilled Fajita Chicken Nachos
Simple to prepare and always a crowd pleaser!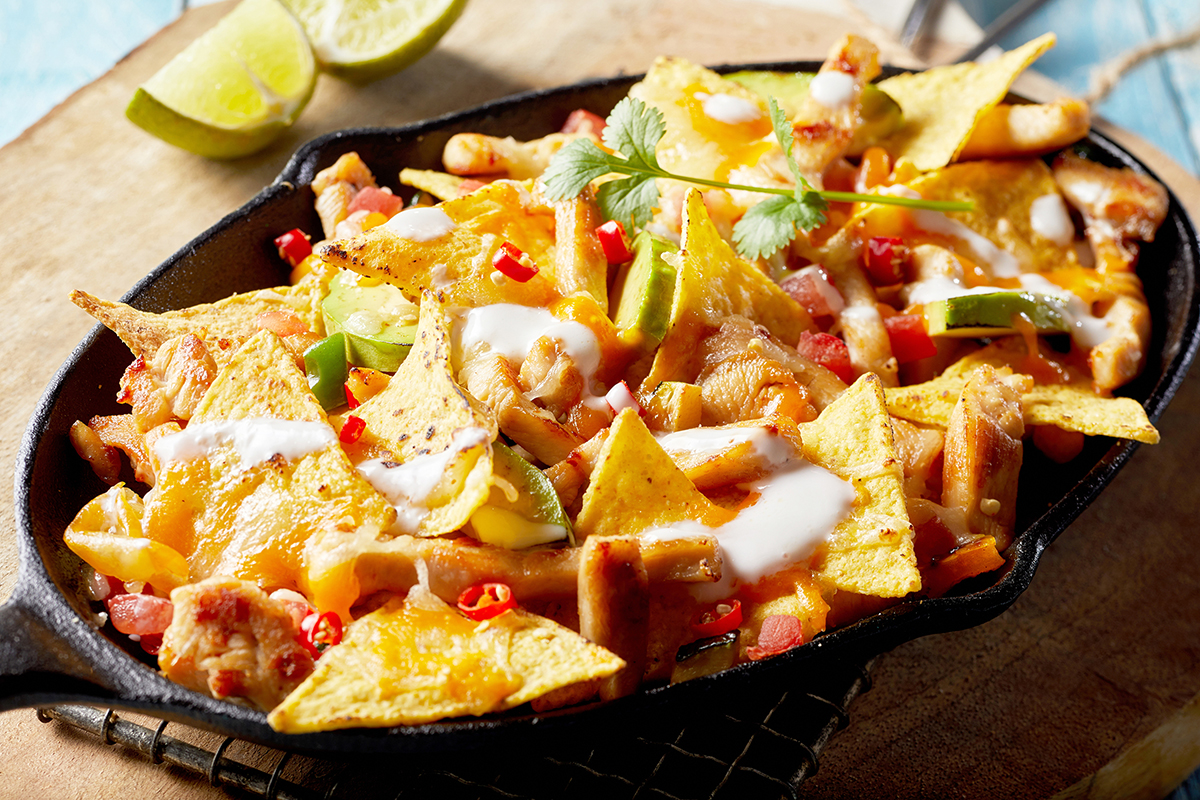 PREP: 10 MIN | COOK: 20 MIN | MAKES: 8 SERVINGS
You will need:
1 pouch Leenie's Foods Grilled Fajita Seasoned Coating Mix
1 large bag tortilla chips
1 large can refried black beans
1 can whole black beans, drained and rinsed
6 cups shreddded monterey jack cheddar cheese
4 roma tomatoes, diced
1-2 jalapenos, thinly sliced
Optional: handful of chopped cilantro and green onions
Tip: Add guacamole, salsa and sour cream, because you can never have too many toppings when it comes to nachos!
Directions:
PREHEAT: oven to 350 degrees F.
ARRANGE: tortilla chips in a single layer on a baking sheet or large pan.
PREPARE: chicken as indicated on box directions. Drop small dollops of refried beans over the chips, then top with the cooked chicken and black beans. Sprinkle 3 cups of the shredded cheese over the pan of nachos.
BAKE: for approximately 10 minutes until the cheese is melted and remove from the oven. To serve: top with green onions, tomatoes, jalapenos, and cilantro, sprinkling them evenly over the nachos. Serve immediately.