Pineapple Teriyaki Salmon
Craving big, bold flavors? Liven up dinner with this delicious mashup that beats takeout.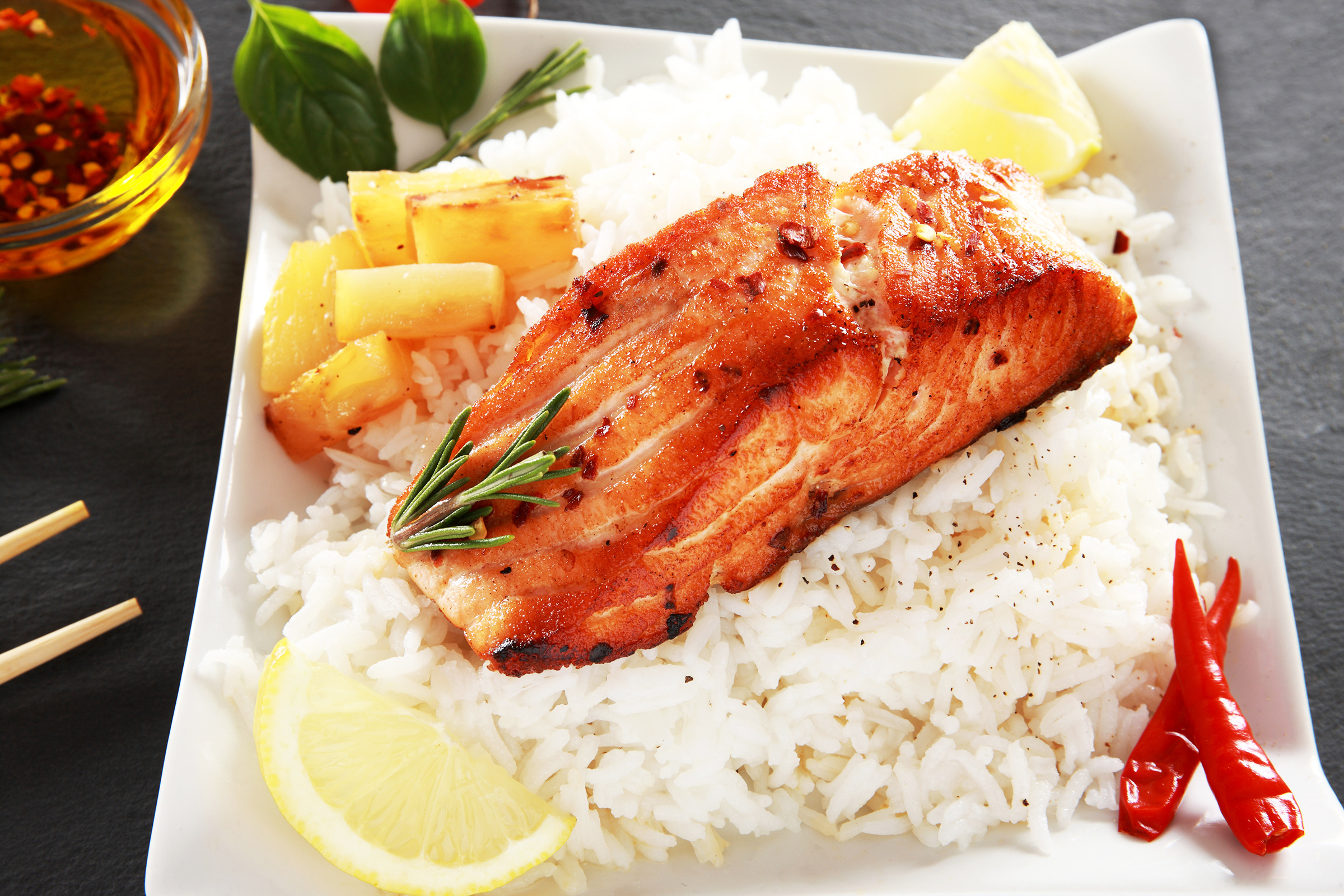 PREP: 5 MIN | COOK: 20 MIN | MAKES: 2 SERVINGS
You will need:
1 pouch Leenie's Foods Pineapple Teriyaki Seasoned Coating Mix
2 salmon fillets - skinless
1 tablespoon olive oil
1/4 cup teriyaki sauce
1/4 cup pineapple juice
2 pineapple slices
cooked white rice
Tip: It's always a good idea to give your slamon fillets a quick once-over, feeling for any bones that may have been missed that need to be removed.
Directions:
PREHEAT: oven to 350 degrees F.
BRUSH: top of the salmon fillets with olive oil, then top the salmon fillets with the coating mix, pressing down well. Place the fillets on a baking sheet, brush the sides of the fillets with a little more olive oil and place in the oven.
BAKE: for about 20 minutes or to your liking. While salmon is baking, mix teriyaki sauce and pineapple juice in a small sauce pan and bring to boil. Simmer for 3-4 minutes.
REMOVE: salmon from oven and set each fillet on top a bed of rice. Pour the sauce on the salmon fillets (save one tablespoon).
SEAR: pineapple slices in the remaining sacue until caramelized and place on top of the fillets. Dig in and enjoy!