Sweet Sesame Ginger Cauliflower Bites
Quick and easy appetizer for a crowd or great served as a side dish.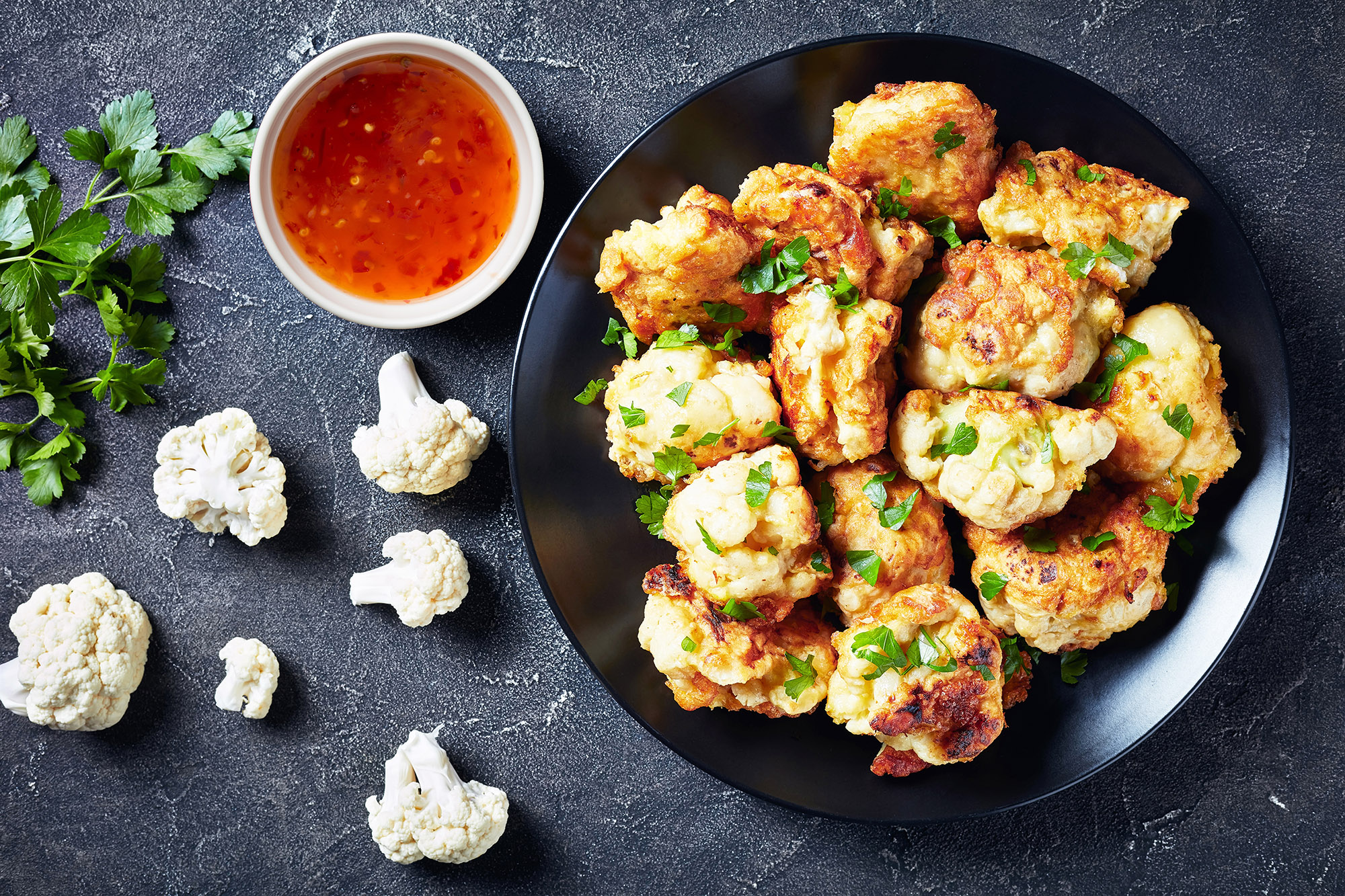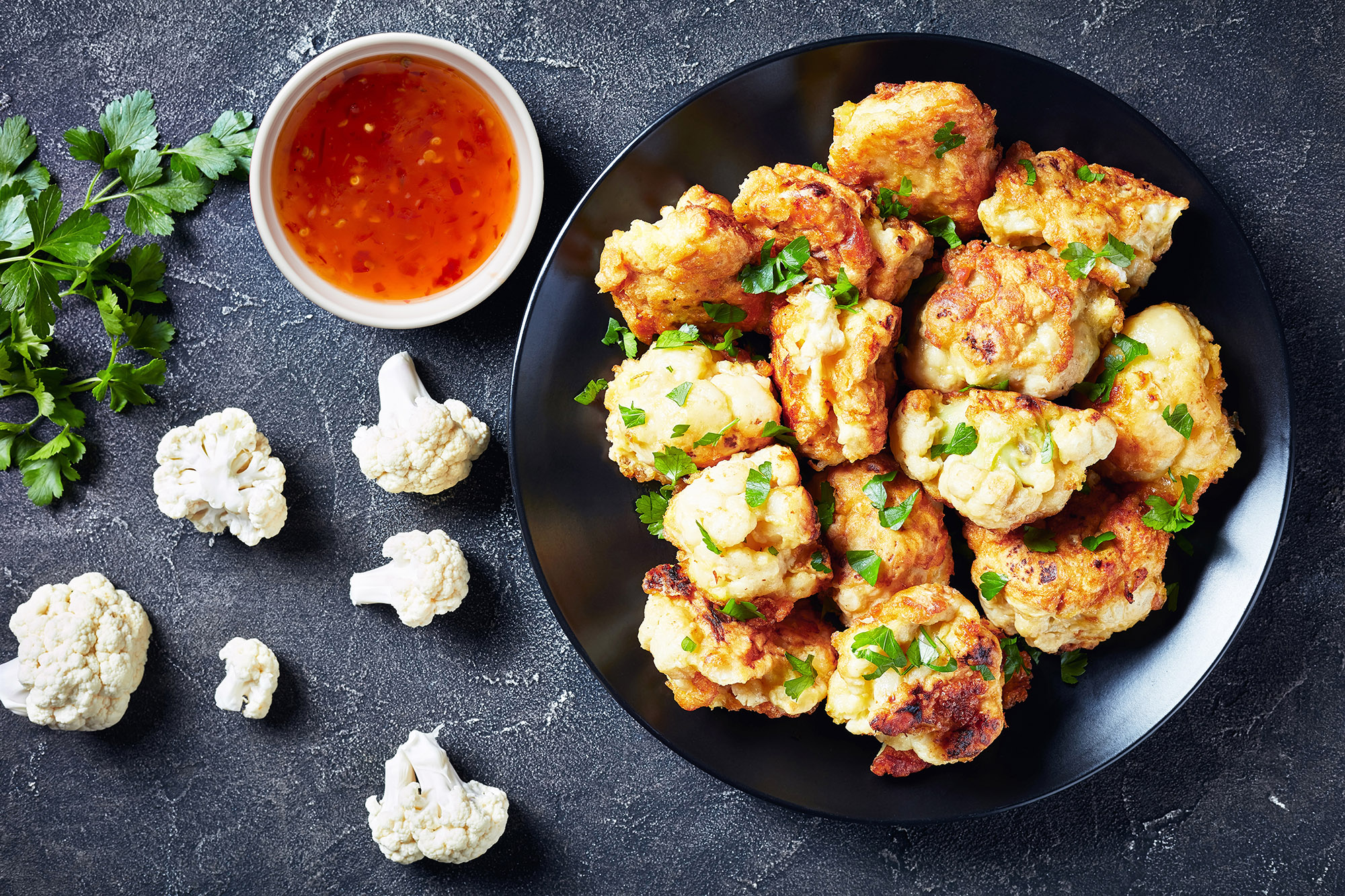 PREP: 5 MIN | COOK: 30 MIN | MAKES: 4 SERVINGS
You will need:
1 pouch Leenie's Foods Sesame Ginger Seasoned Coating Mix
1 head cauliflower cut into florets
1 tablespoon olive oil
Optional: sweet chili sauce, for dipping
Tip: Try on broccoli, beans or any extra veggies you have at home.
Directions:
PREHEAT: oven to 400 degrees F. Line a large baking sheet with parchment paper and set aside.
CUT: the cauliflower head into small florets. You want to make sure the florets are small enough for bite-size pieces.
POUR: pouch of coating mix into shaker bag. Drizzle cauliflower with olive oil and shake with coating mix in shaker bag. Pat until evenly coated.
BAKE: place each breaded piece on prepared baking sheet and roast cauliflower for 30 to 32 minutes, or until the breading is golden brown. Let cool for a few minutes and enjoy!